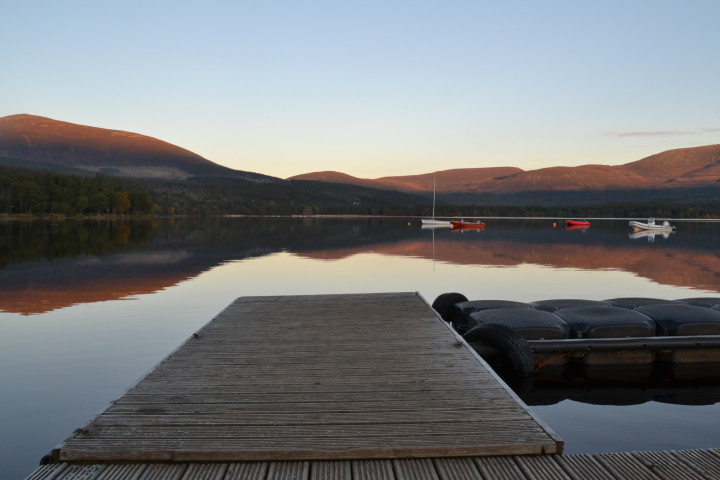 An appropriate place for fairy tales and mystical stories, Scotland has been the backdrop for tales such as Harry Potter, Lord of The Rings, Skyfall and Game of Thrones. It's a place where the greens are greener, the air is crisper and the lakes are inhabited by mythical creatures.
Needless to say, this is a destination that shouldn't be overlooked when planning a stay in the UK. Plus, it's a perfect opportunity for you to practice driving on the wrong side of the road (if you aren't from the UK). After several pints at the local pub the night before, some friends from my hostel and I decided to go for a weekend adventure.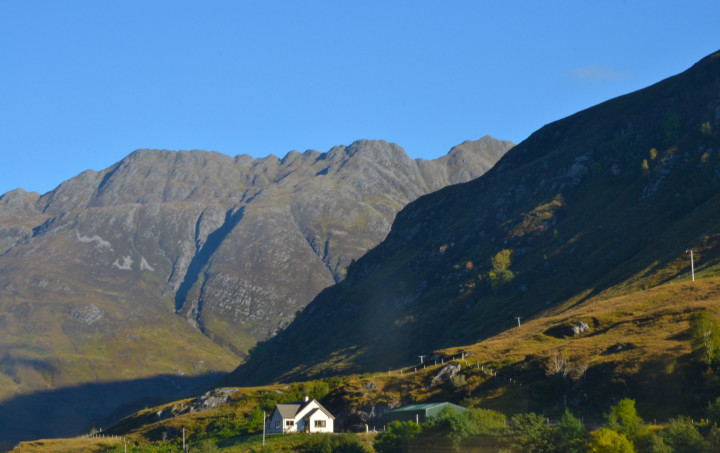 Edinburgh
Renting a car and touring the area on your own is becoming regular practice overseas. Friday morning, we walked down to Waverley Station, rented a car and were off – a pretty simple 20-minute process. No language barrier made navigation easy. As far as speed limits go, a lack of signs meant we never really knew if we were breaking the law or not.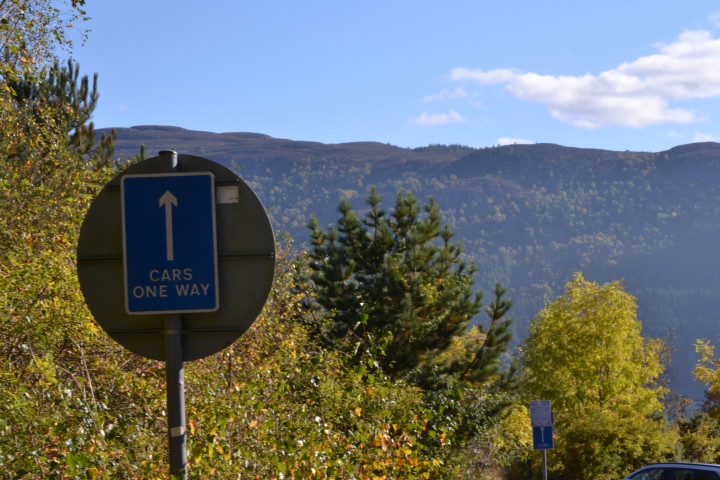 From the minute we pulled out of Edinburgh, the landscape quickly transitioned from quintessential Great Britain countryside to something more out of a fairy tale. For the next three hours, we proceeded to press our faces against the glass to take in everything zooming past our windows – castle ruins, mossy forests and lakes encircled by gorges.
As all of us are photographers, we made frequent stops and our driver got used to us saying: "Stop! Right here! I need to capture this!"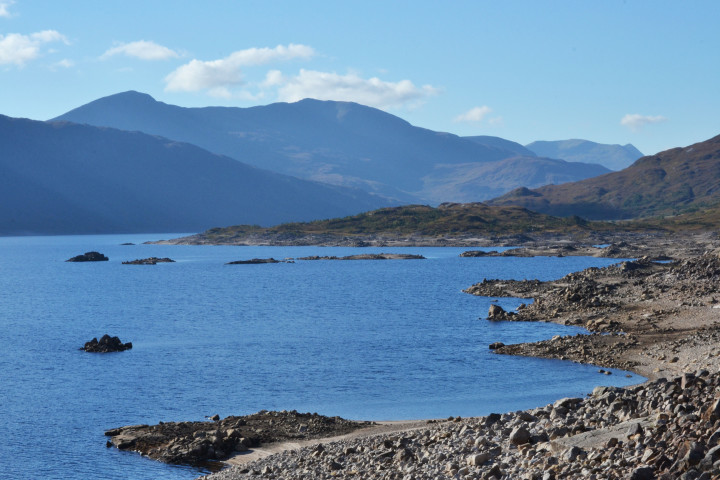 Aviemore
By the time sunset came around, it had taken us about twice as long to go half the distance we had planned.
Hunting for a quick wifi connection and coffee (yes, work follows me even on a Highlands road trip), we stopped in the one-street town of Aviemore. Located just inside Cairngorms National Park, this is a tourist stop for outdoor enthusiasts. Wooden plaques marked numerous hiking and cycling trails, while snow-capped peaks invited you for a day of skiing.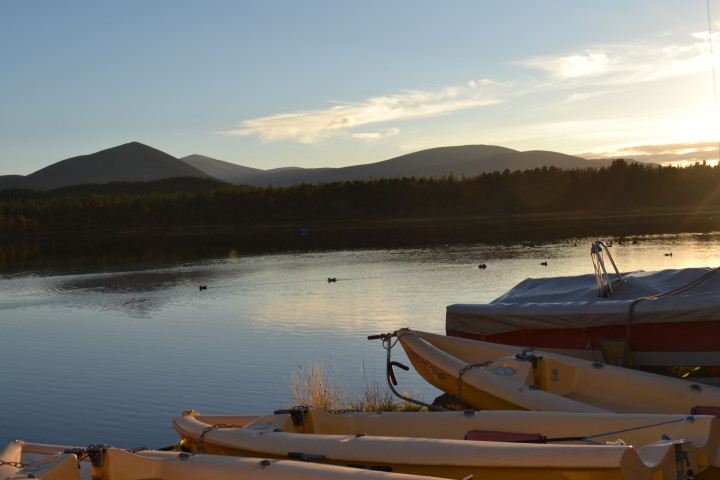 We decided the nearby lake would be a good spot to have a beer and catch the sunset. It didn't disappoint. As the sun dipped behind the mountains, the sky turned a bright array of pinks and oranges, reflecting off the mirrored surface of the lake. Only a couple of conversational ducks broke the silence as night fell.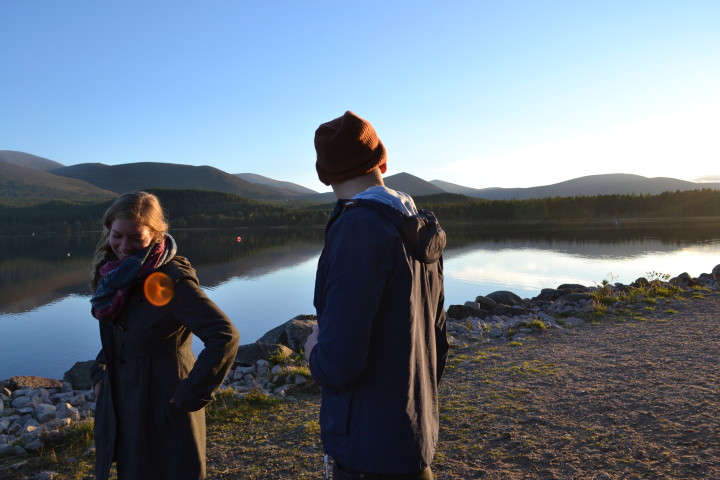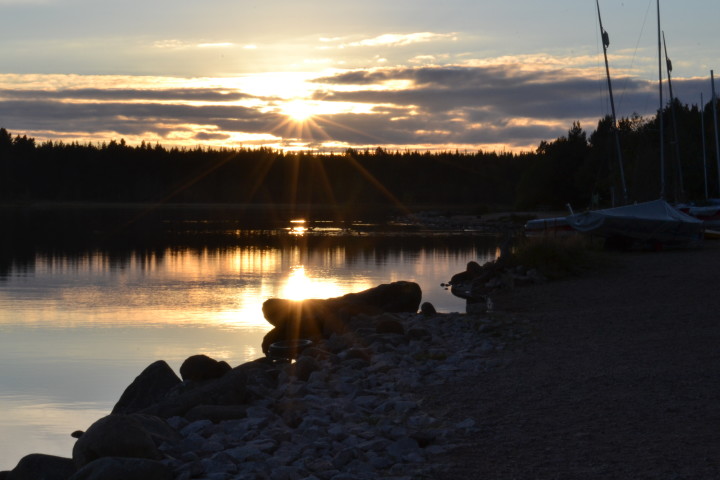 Inverness
We checked into a hostel in Inverness. As it's the gateway to the famed Loch Ness and a frequent stop for those headed to Isle of Skye, it's a smart idea to book a room or bunk in advance (unfortunately, we didn't have that foresight and spent several hours finding a vacancy).
We ended up staying at the Inverness Student Hotel, perched on a hill overlooking the city and the River Ness. It's located right next to a castle, a bar and a parking lot – a perfect last-minute find for us. Being a Friday night, we checked out the local nightlife and were pleased to find a traditional pub with an old man in a kilt singing American tunes.
Loch Ness
In the morning, we left town early to visit the home of the Lochness Monster. I did a little research and found out that the lake is up to 889 feet (271 m) deep, 23 miles (37 km) long and has very low visibility because of the sediment in it. That makes it the perfect place for a mysterious, aquatic monster to haunt the waters. You'll find plenty of novelty shops and a couple museums dedicated to Nessie, which can be a quirky little stop for a lunch break.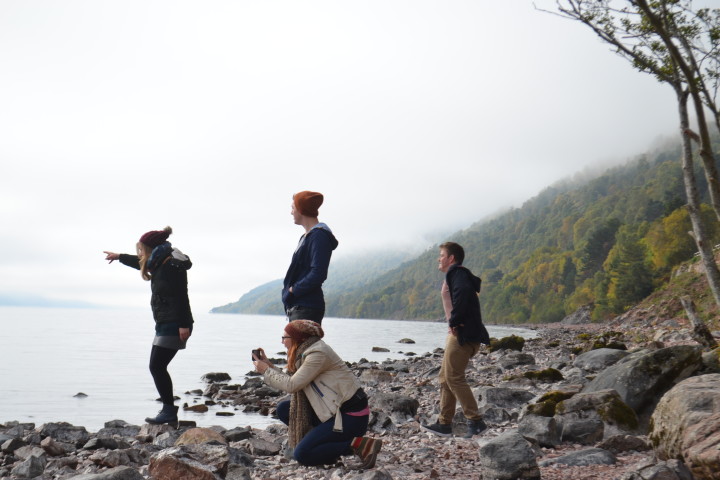 Several castles also dot the shores of the many Highland lakes, with the most iconic being the Urquhart Castle. As we were all budget travelers, we didn't pay the 8-pound entry (nor buy any souvenirs except the stuffed Nessie, who quickly became our mascot for the trip), and just decided to check it out from afar.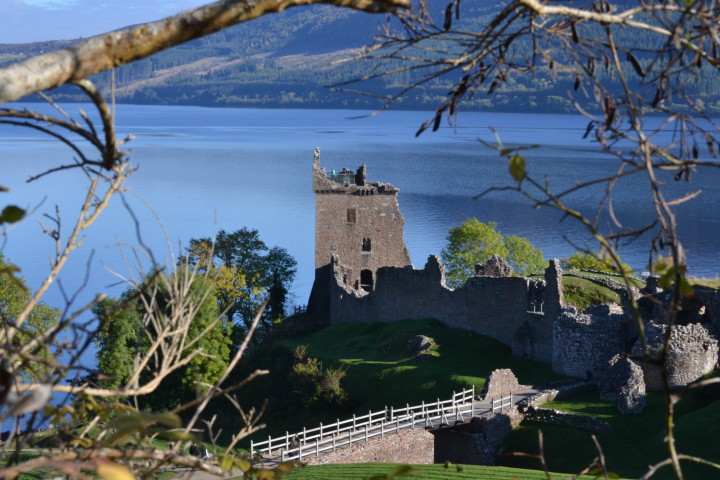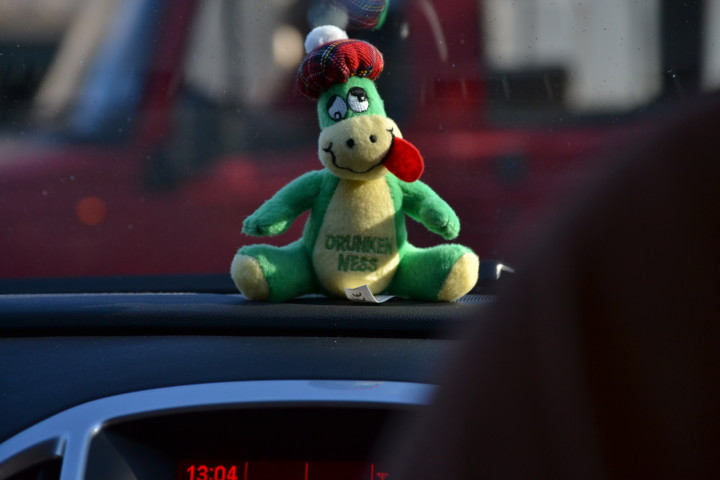 Many people end their adventures at Loch Ness, but a breathtaking, otherworldly place called Isle of Skye still lies a little bit Northwest of the lake. It can be hard to get to (you either have to pay for a guided tour, or rent your own car), but it's well worth the effort.
Read about the rest of our road trip, here.
---